Today more than ever, the Port & Shipping Tech Forum offers companies a concrete opportunity to enter a stimulating networking circuit that is truly business-focused. The 2021 partner enjoys an unprecedented competitive advantage in terms of visibility and business opportunities, making the most of the event.
Latest editions
From 24th to 30th June 2019, the fourth edition of Genoa Shipping Week was held, a week of technical insights aimed at the sector and educational events to promote port culture in the city: workshops and seminars, open days of historical port realities, institutional moments, gala evenings and sporting events to foster relationships and networking.
The 12th edition of the Port & Shipping Tech Forum, Main Conference of Naples Shipping Week was held with an innovative and hybrid format, with a limited physical participation and broadcast in live streaming from Naples on 1st and 2nd October 2020.
The fourth edition of Naples Shipping Week involved over 6,000 people between physical presence and streaming, 200,000 users reached by web communication platforms and channels, 94 realities, including sponsors and institutional partners and 245 qualified speakers.
Opportunities for partnership:
Participate, even remotely, in Conferences as a Speaker, creating unique moments of updating and training, and take the opportunity to speak to an important audience within a vast schedule with national conferences, thematic conferences, technical workshops, talks with industry experts and journalists.
PORT&SHIPPINGTECH 2021 offers:
›› Interventions in the conferences
›› Social and networking moments
›› Visibility on media relations and ADV campaigns
›› Wide dissemination of content on digital channels
Some partners who were with us in past editions: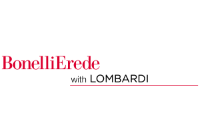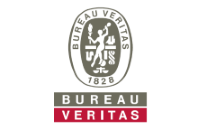 QUALIFIED CONTACTS
Get in touch with entrepreneurs, professionals and start-ups belonging to the world of logistics and transport
BRAND AWARENESS
Generate visibility for your project or brand and make it known to your target market
NETWORKING ACTIVITIES
Unique and exclusive moments to come into contact with stakeholders in an informal atmosphere
Sponsorship packages
Speech

Commercials

Online and offline visibility

Press office

Networking

Post event catalog

Registered databases
There will be networking moments (reserved lunches and dinners), which will be defined on the basis of the ministerial guidelines adopted for the Covid-19 emergency.
Do you want to know more about the conferences of the previous editions? Check out the websites and agendas of the last two editions: 2020 Edition | 2019 Edition